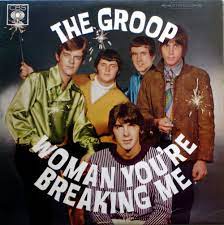 The episode is on The Groop and their song Woman You're Breaking Me.
As a recording act, The Groop had two distinct periods featuring various different members. The Groop Mark 1 was a folk band and spanned 1964 to 66, while The Groop Mark 2 1966 to 69, had a pop rock sound.
Our Special guest is former member of The Groop and one of Australia's greatest songwriters, Brian Cadd.