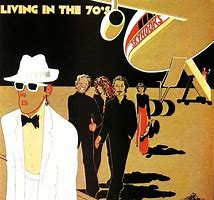 There's not many bands that can claim to be an original act, Melbourne band Skyhooks certainly can. No group has looked or sounded like Skyhooks and it's a formula they took to the very top.
Under the direction of chief songwriter and bass guitarist Greg MacAinsh, Skyhooks took the glam rock image to the very extreme, and then some.
The Skyhooks line up we know and love with Freddie, Greg, Bongo, Red and Shirley broke all the Australian chart records of the time.
The special guest for this episode is Skyhooks guitarist, Bob 'Bongo' Starkie.
Thanks for Listening to Awesome Aussie Songs
Guest Suggestions are more than welcomed.
Hail, Hail, Australian Rock n Roll.