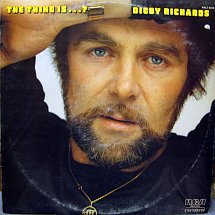 Digby Richards - Leon's Story Part 2
As Australia's very first teenage idol, Dig Richards was the pretty boy of Rock n Roll, often compared in looks to actor James Dean, he was a serious musician who realised there wasn't much of a future in being a 'teenager pop star pin up'.
Going by his full name Digby Richards he went on to carve out his own place in Australian music  history. As a singer / songwriter he released 30 singles and 7 full length albums. His music was released in America, UK, Germany.  Digby had chart success that spanned three decades and he's as diverse a musician as you'll find and I hope this episode does his music justice.
I speak with R'Jays drummer Leon Isackson about Digby and I also spoke with Digby's brother, Doug and gained some insight into Digby's solo career.
Sadly, Digby died aged just 42-years-old in 1983 , however, his musical legacy lives on.