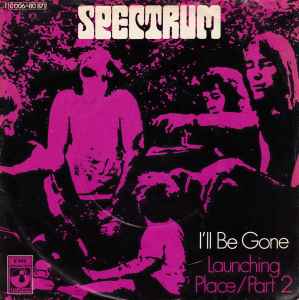 This episode is on Spectrum and their No.1 smash hit, I'll Be Gone.
Spectrum formed in Melbourne in 1969 with Mike Rudd providing vocals, guitar and harmonica, Bill Putt on Bass, Drummer Mark Kennedy & Lee Neal playing Keyboards.
One of the highlights of the episode is the original demo for I'll Be Gone, and it's quite different to the song that we now know and love.
We also take a look at Spectrum's alter ego band, The Indelible Murtceps – and yes, cleverly Murtceps is Spectrum spelt backwards.
Our special guest is Spectrum's (and the Murtceps) Mike Rudd.